CB-2150-W
Semi-automatic cut-to-length machine for wide belts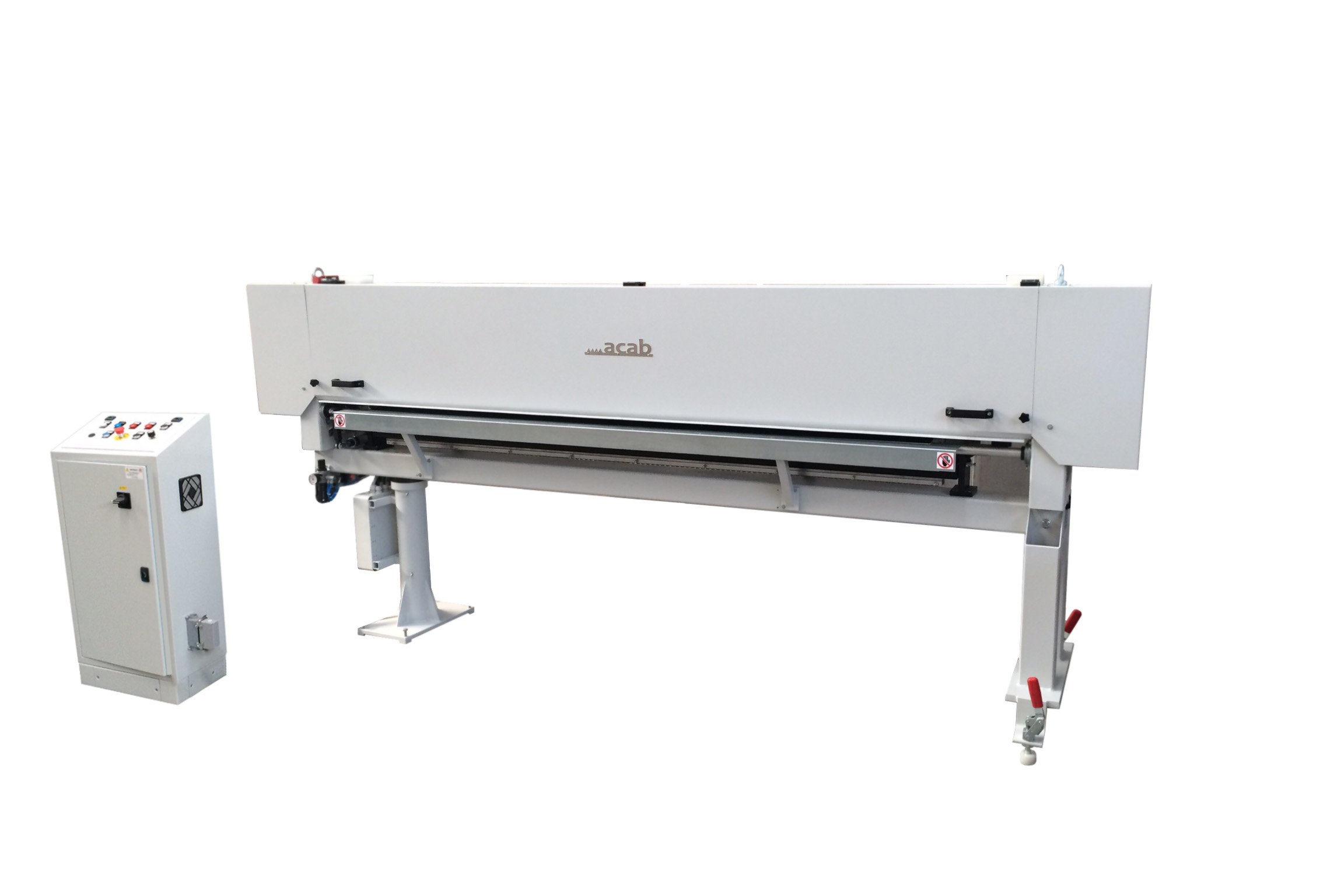 Electro-pneumatic cutting bench for the rectilinear or wavy crush cut of wide abrasive belts, of any grit and support.
Rugged machine of easy use.
It cuts easily paper, cloth (cotton or polyester) and combined.
Quick switching from straight cut to wavy cut (or vice versa) by means of a revolving blade holding bar.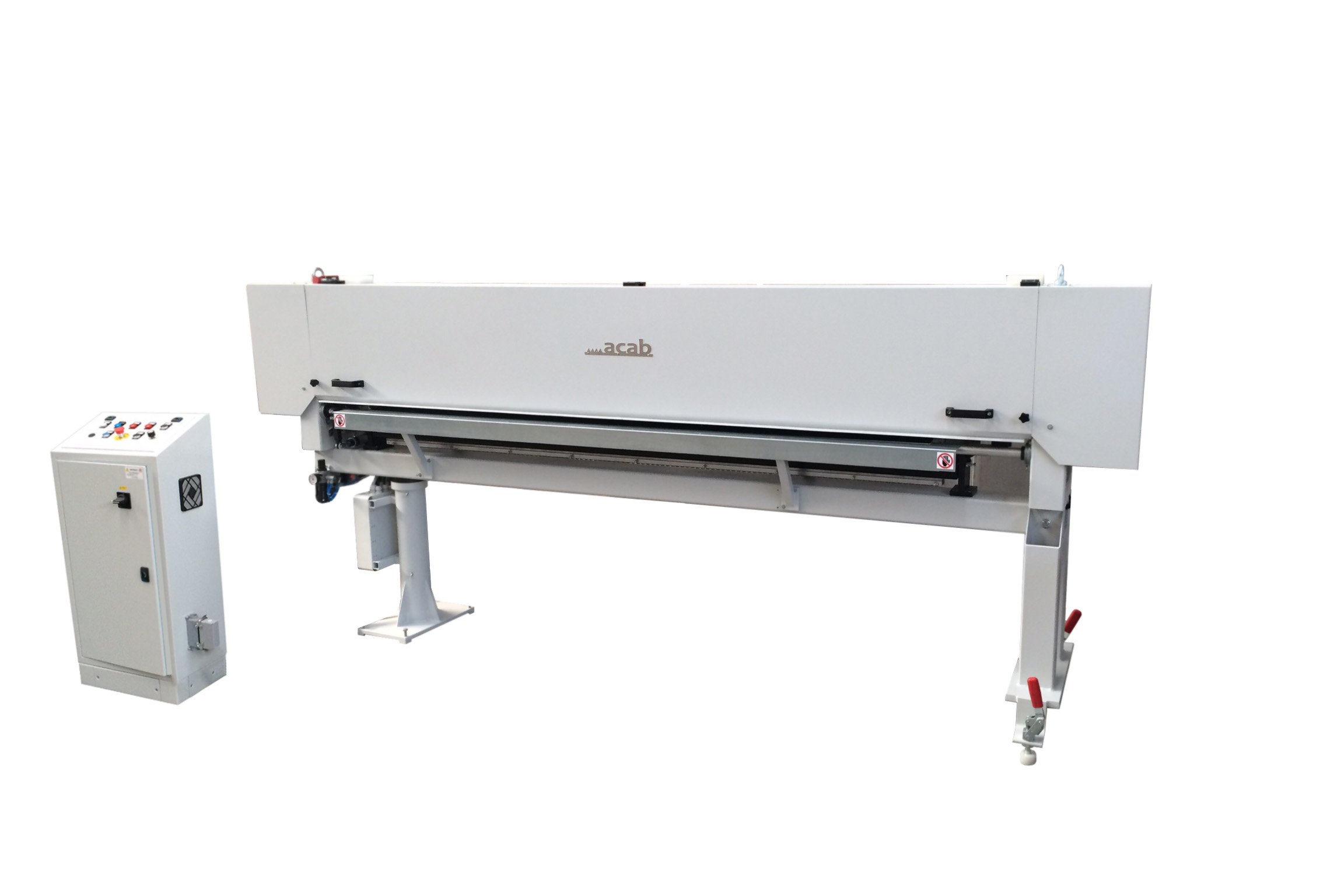 Cutting system by means of a moving pressure roller against a fixed straight or wavy blade, through a steel anvil (wear element).
Adjustable cut stroke.
Revolving blade holding bar, having square cross section, fitted with two (four, on request) blade holders, suitable for both straight and wavy blades.
Steel pressure roller Ø 100 mm
Manual material feeding and pulling to measure (measuring table available upon request).
Cutting angle: 45° ÷ 90°
Maximum cutting width at 90°: 2150 mm
Maximum cutting width at 45°: 1540 mm