SM
Skiving gluing lines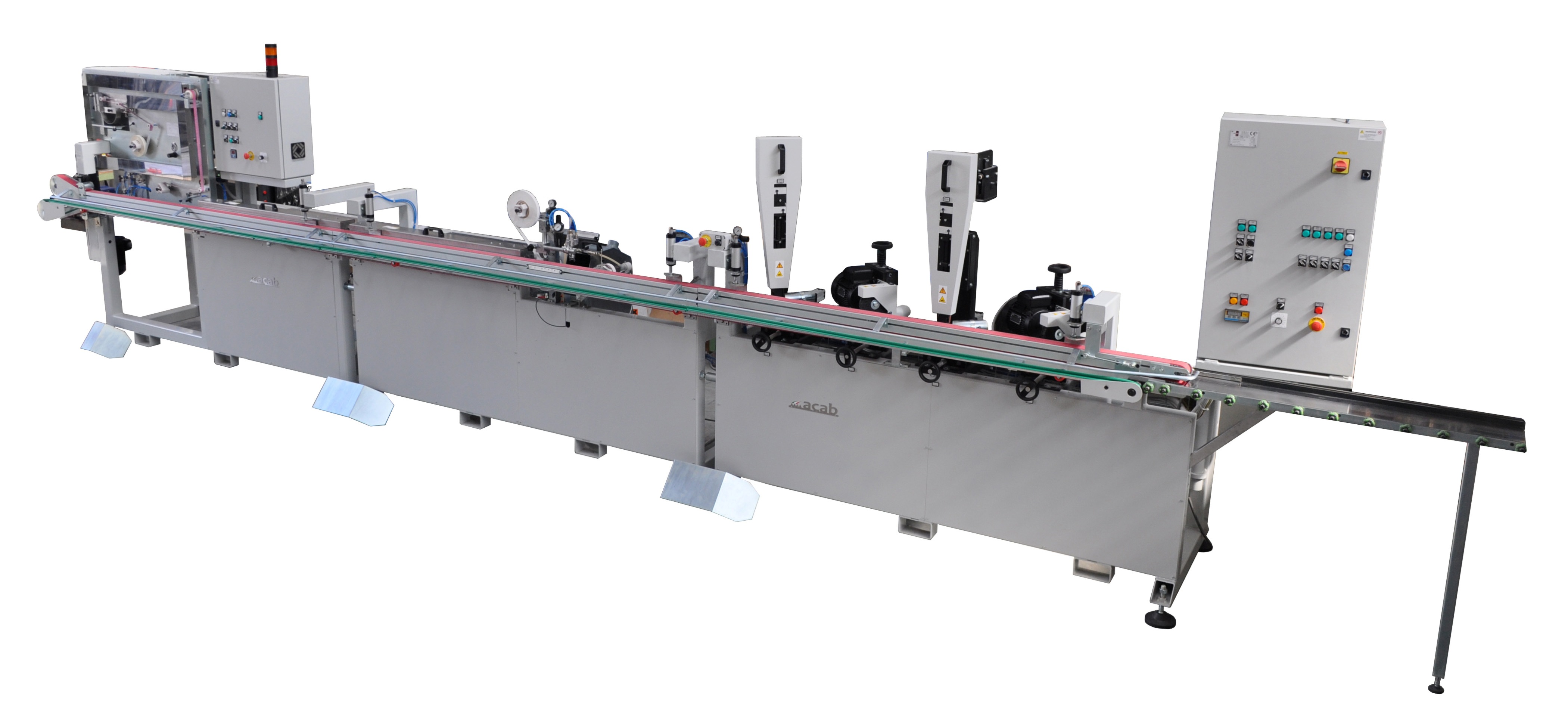 ACAB Srl provides a modular family of skiving gluing lines that covers the full range of abrasive belts manufacturing applications.
Both narrow and wide belts.
Any backing material (paper, cloth, combined, non-woven, film, etc.)
Any type of joint: overlap (with or without top-skiving), butt joint with splicing tape, special tape-on-top joints.
Maximum accuracy, efficiency and ease of use.
The most suitable skiving line will be tailored according to customer requirements.
Continuous conveyor lines.
Cup diamond wheel units for skiving of abrasive side.
Angled belt units for tapering and fraying of the edges.
Parallel belt units for thickness reduction and removal of dressing of backing side.
Clean & Strip brush unit (or wire brush unit, upon request) for dressing removal from backing side of cloth backing materials.
Twin-nozzle sandblaster unit available upon request, for efficient backing side scuffing of difficult heavy polyester cloth materials.
Reverse mounted diamond wheel unit for execution of top-skiving during scuffing of backing side.
Spray gun for accurate and precise application of adhesive.
Simple and quick spray gun automatic cleaning system, with solvent recovery.
High viscosity glue extruders available for extra glue application on non-woven belts.
Infrared glue drying system by quartz infrared emitters.
Automatic in-line splicing tape applicators, for both coated and/or uncoated tapes, can be integrated, upon request, into the skiving gluing line.