TA-S
Semi-automatic splicing tape applicator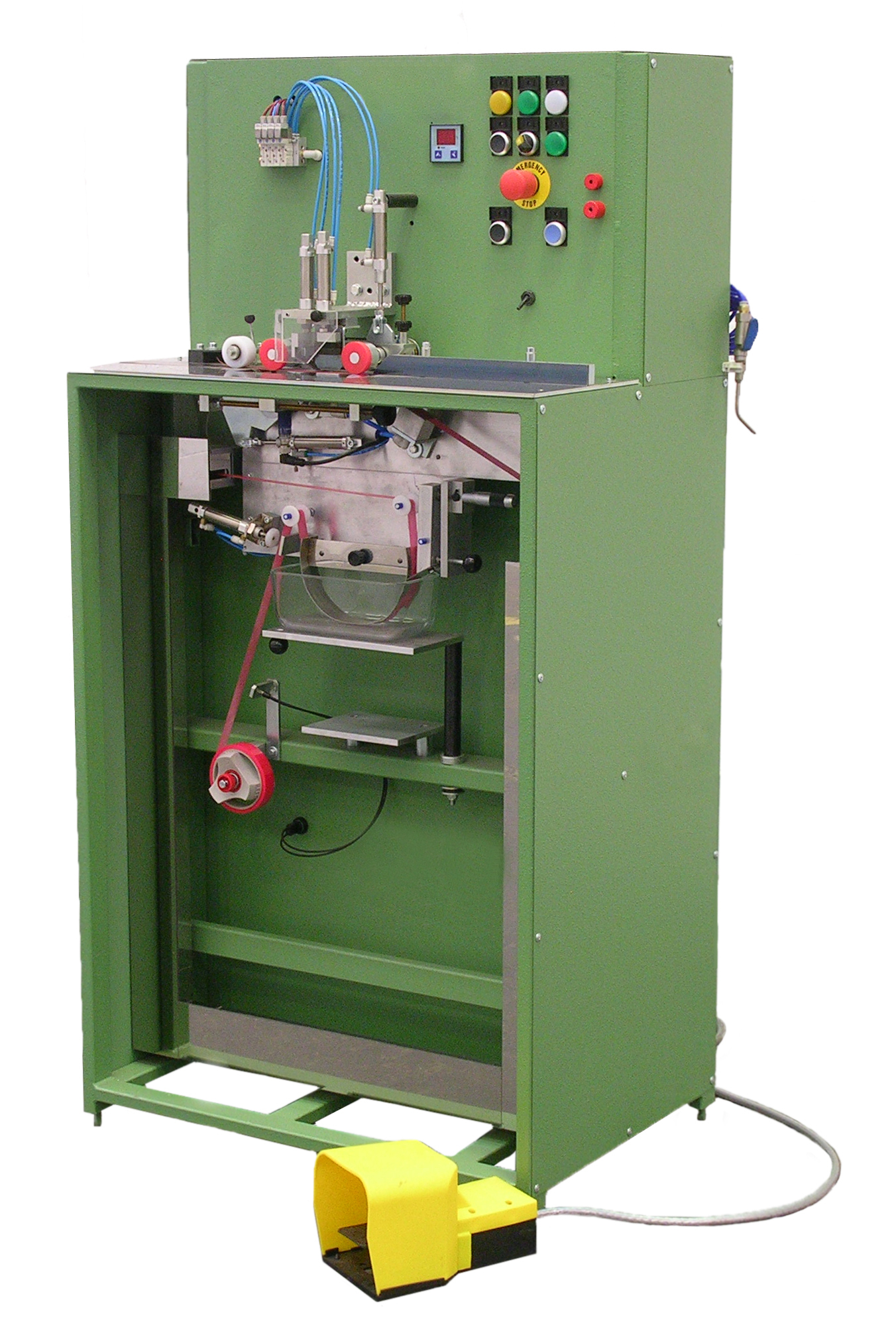 The machine distributes and dries the adhesive on the splicing tape.
The splicing tape in then applied at the edge of the abrasive belt.
The machine cuts the splicing tape on the rim of the belt, returning it ready to assembling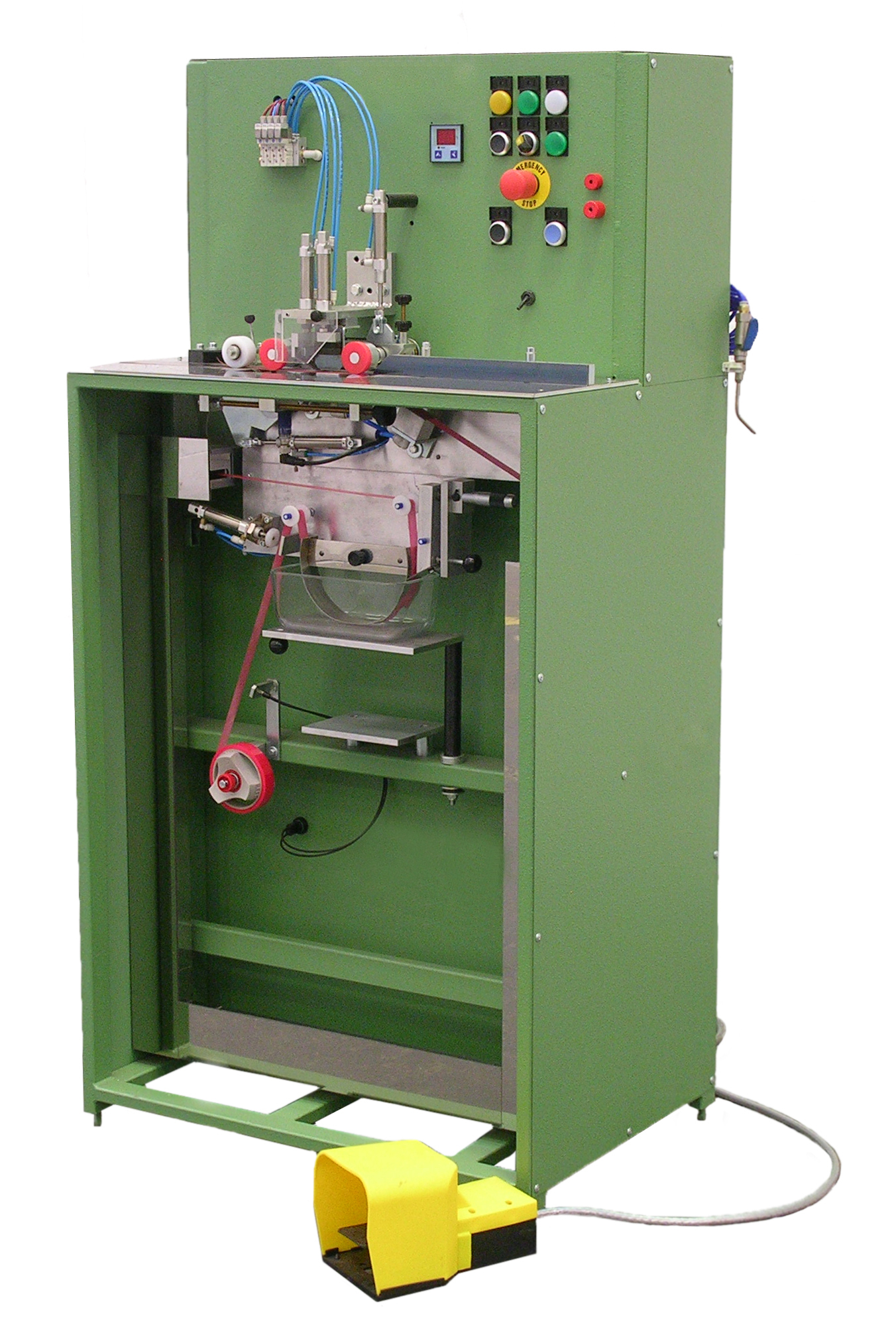 Width of the splicing tape: 19 to 25 mm
Splicing angle: between + 45° and - 45°
Width of the abrasive belt to be worked: all (better is ≥ 75÷100 mm)
Gluing unit with centesimal regulation of the adhesive thickness.
Drying oven with adjustment of thermal power, with solvent vapours ventilation and aspiration.
Electronic control (PLC) of each function.
Automatic stop at the end of the splicing tape roll.