PR-N-225
Continuous (roller) press for narrow belts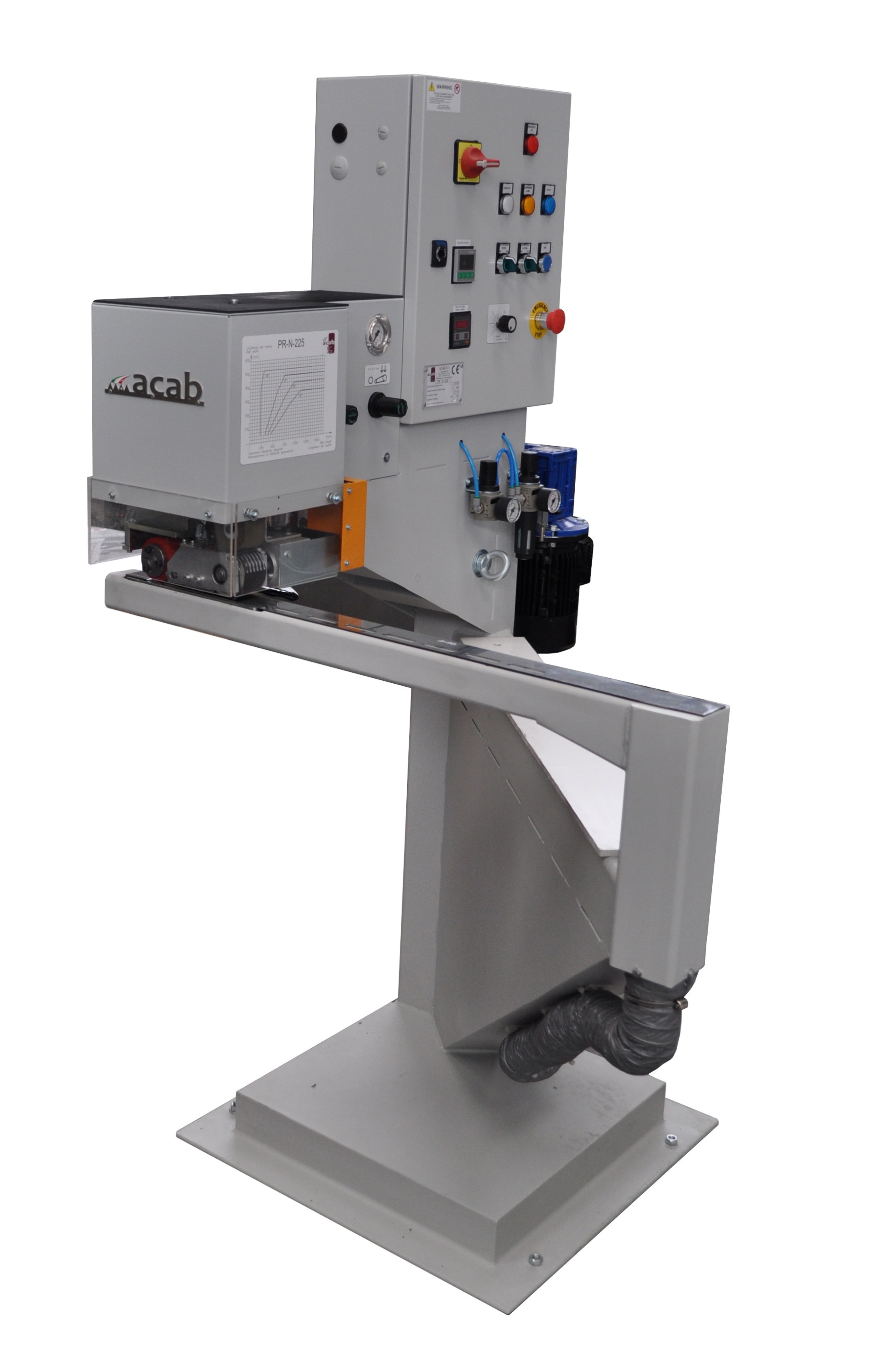 The deeply innovative concept of this machine allows the operator to make the splice assembling operation straight on the pressing beam of the machine, thus avoiding all the dead times due to further handling of the belt.
The belt is then inserted in the roller pressing station and passes through it.
The finished belt is finally delivered on the opposite side of the operator while he/she is already assembling the next belt.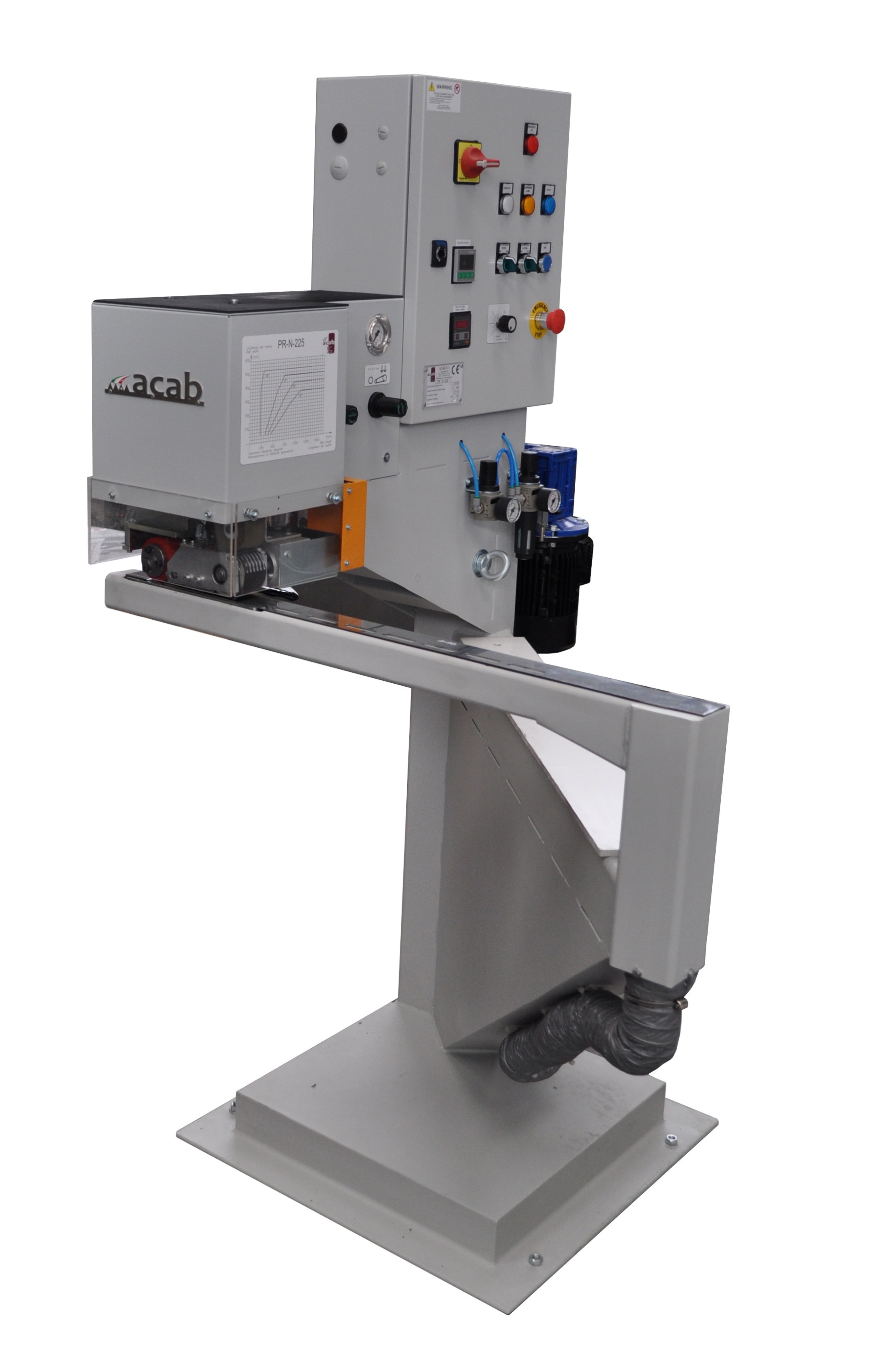 Assembling arm with vacuum system for belt holding.
Belt feeding system, with toothed belt contrasted by heated metal plate, suitable also for "heavy material" belts, with pneumatic control of pressing force.
Pressing rubber coated wheel, pneumatically actuated, with contrasting metal wheel.
Adjustable feeding speed.
Adjustable working temperature of the heated plate.
Adjustable specific pressure on the joint.
Optionally the pressing rubber coated wheel can be replaced by a system with integral driving-pressing belt.