SL-MB-300
Robust re-slitter for abrasive "mini-belts". High productivity.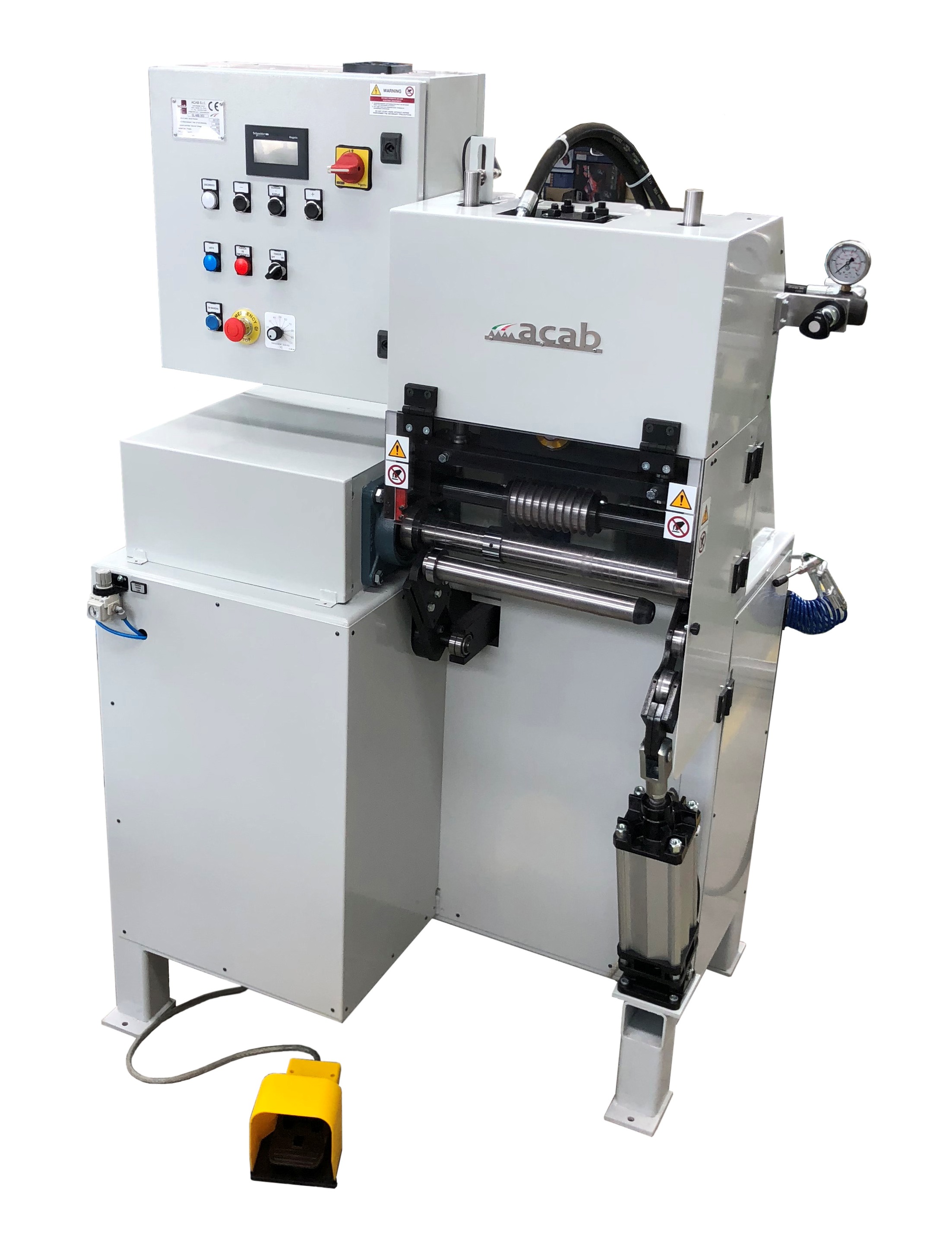 Machine for slitting mini-belts in automatic mode.
Robust machine, capable of using up to 15 knives at the same time (e.g.: for cutting of 15 belts - 20mm wide - from a master belt 300mm wide, in one single cycle).
Hydraulic drive of the knives.
Direct drive of the knives by means of hydraulic cylinder, acting along linear guides (no rotation levers for multiplication of cutting force).
Automatic pneumatic stretching of the belt during the cutting cycle.
Automatic supporting of the cutting cylinder during the cutting cycle, to avoid deflection of the shaft and misalignment of the slit belts.
Cutting cylinder diam. 50mm, with interchangeable sleeves made of alloyed hardened steel, for easy maintenance.
Fully automatic cycle, managed by PLC: operator only has to load the master belt, start the cycle and remove the cut belts at the end of the cycle.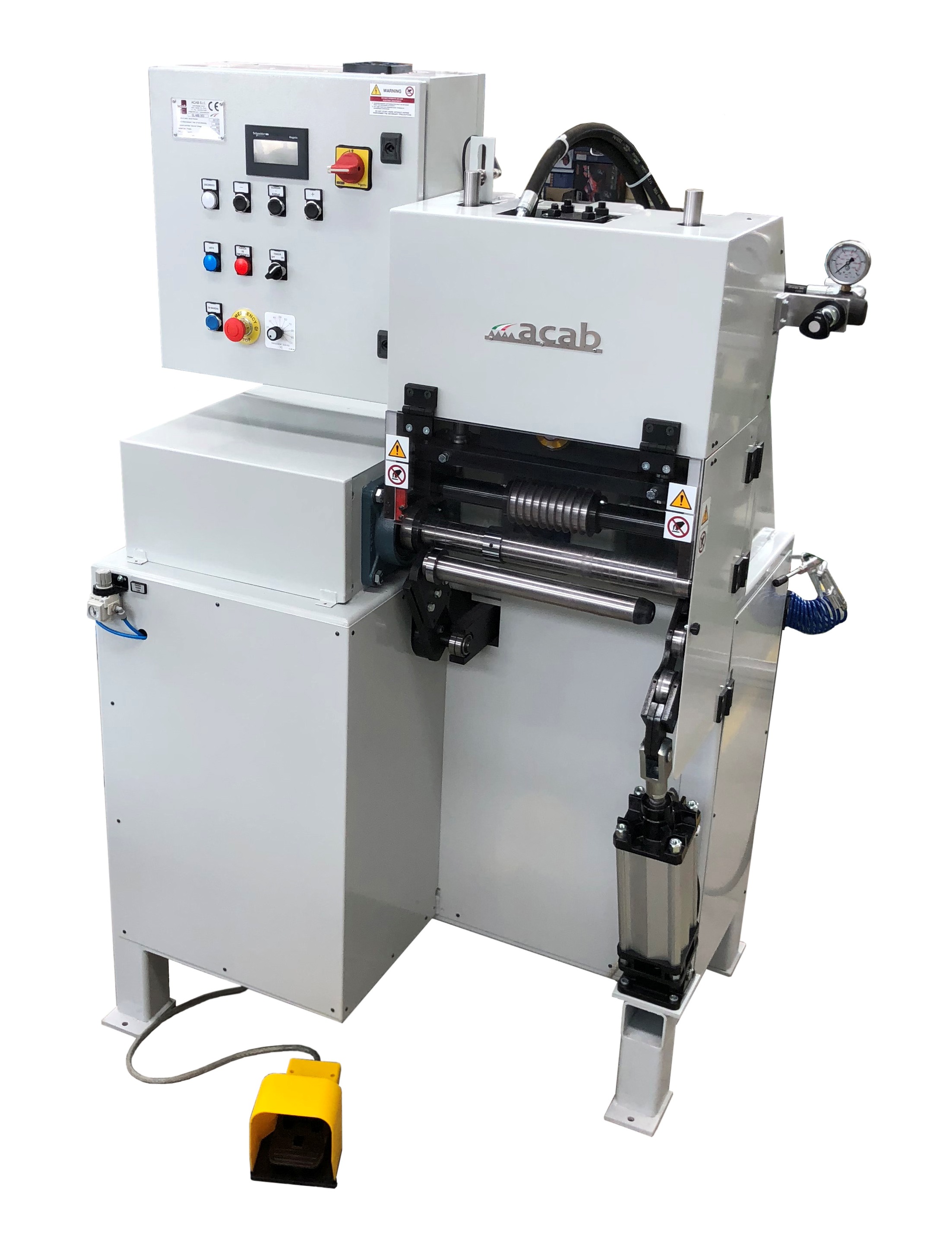 Maximum width of the belt to be slit: 300 mm
Minimum length of the belt to be slit: 280 mm ca.
Electronically adjustable cutting speed: 0 ÷ 50 m/min
Pneumatic stretching of the slit belt, with adjustable force.
Pedal control for activation of cutting cycle.
Anvil shaft with interchangeable alloyed and tempered steel bushes, Ø 50 mm
Adjustable hydraulic drive of the knives-holder.
Designed for standard HSS self-sharpening knives, Ø 76 × bore 40, thickness 0.7 mm (others available on request).