DCP-200/500-AX
Automatic die cutting machine for abrasive discs, delta sheets and special shapes.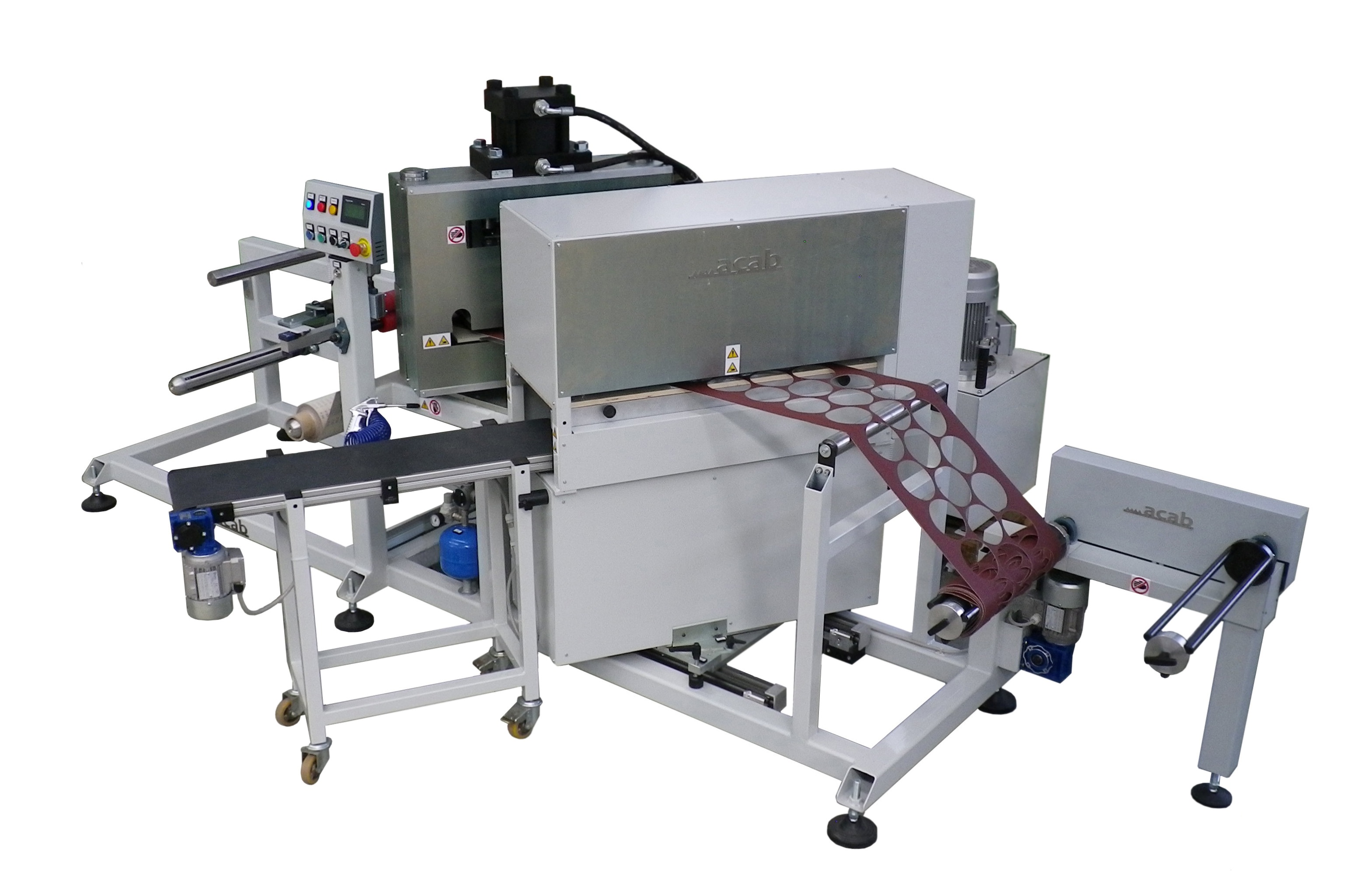 Continuous cycle die cutting machine, for manufacturing simple and multi-punched abrasive discs with standard size up to 200 mm maximum diameter.
It can punch one or two layers of abrasive material (paper or cloth backing), laminated to self-fastening fabric (like Velcro® or similar).
Operations of material feeding, punching and rewinding of scrap material are automatically executed by the machine, in continuous cycle.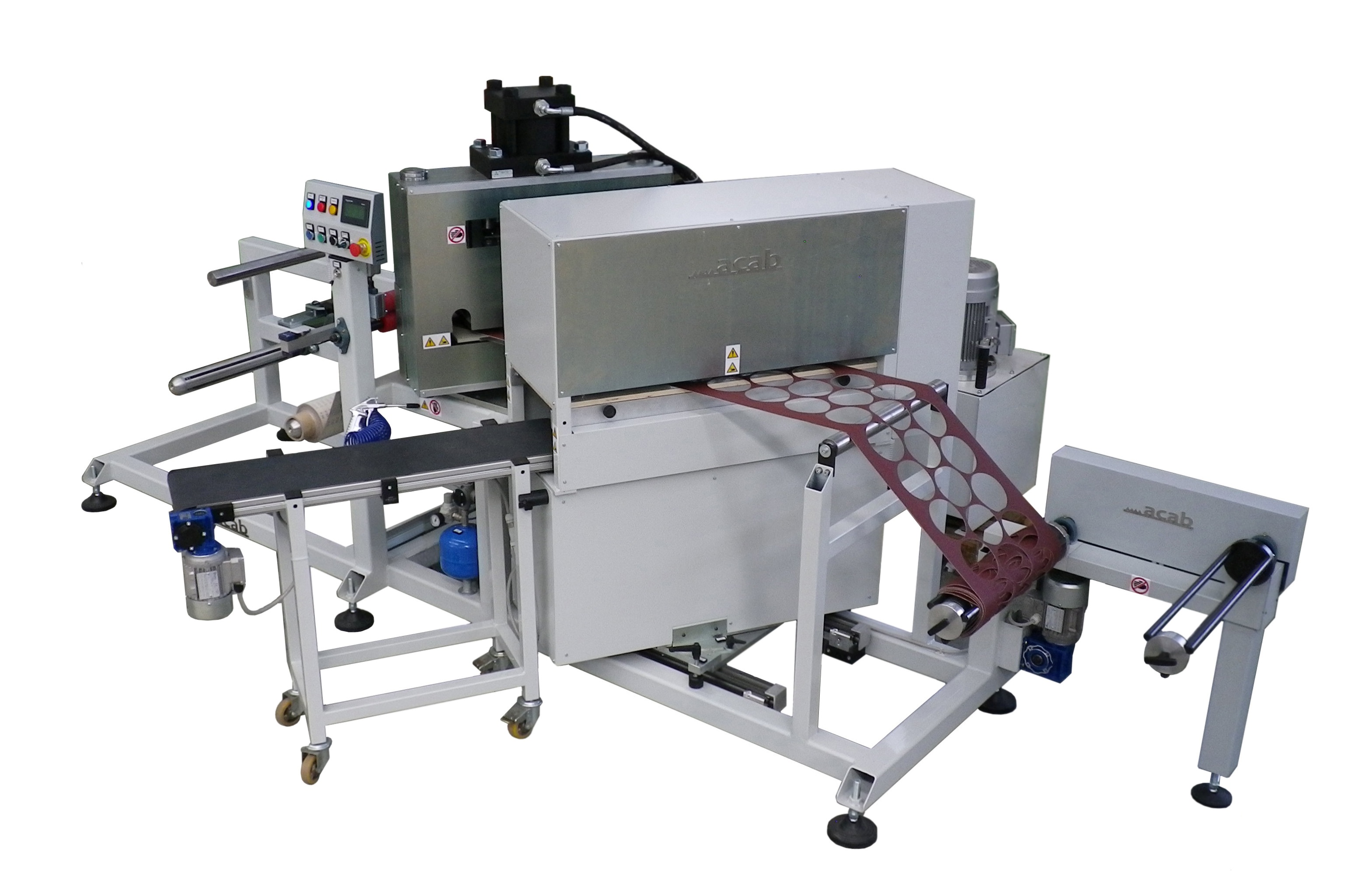 Crush cutting system, powered by hydraulic cylinder.
Machine operates with die-cutting forms having standard blade mounted on wooden base.
Maximum diameter of the cut discs: 200 mm
Maximum width of material roll: 500 mm
Electronic control of the cycle, with pre-setting of both the punching pitch and the number of cycles to be made.
Automatic system for detaching the die-cut discs from the resulting waste material and for stacking them on a receiving conveyor belt.
Automatic system for expulsion of small swarfs and off-cuts from the die-cutting tools.
Production capacity, according to type of material: 20/25 strokes per minute.