TR-FW
Automatic cutting-off machine for non-woven abrasive wheels.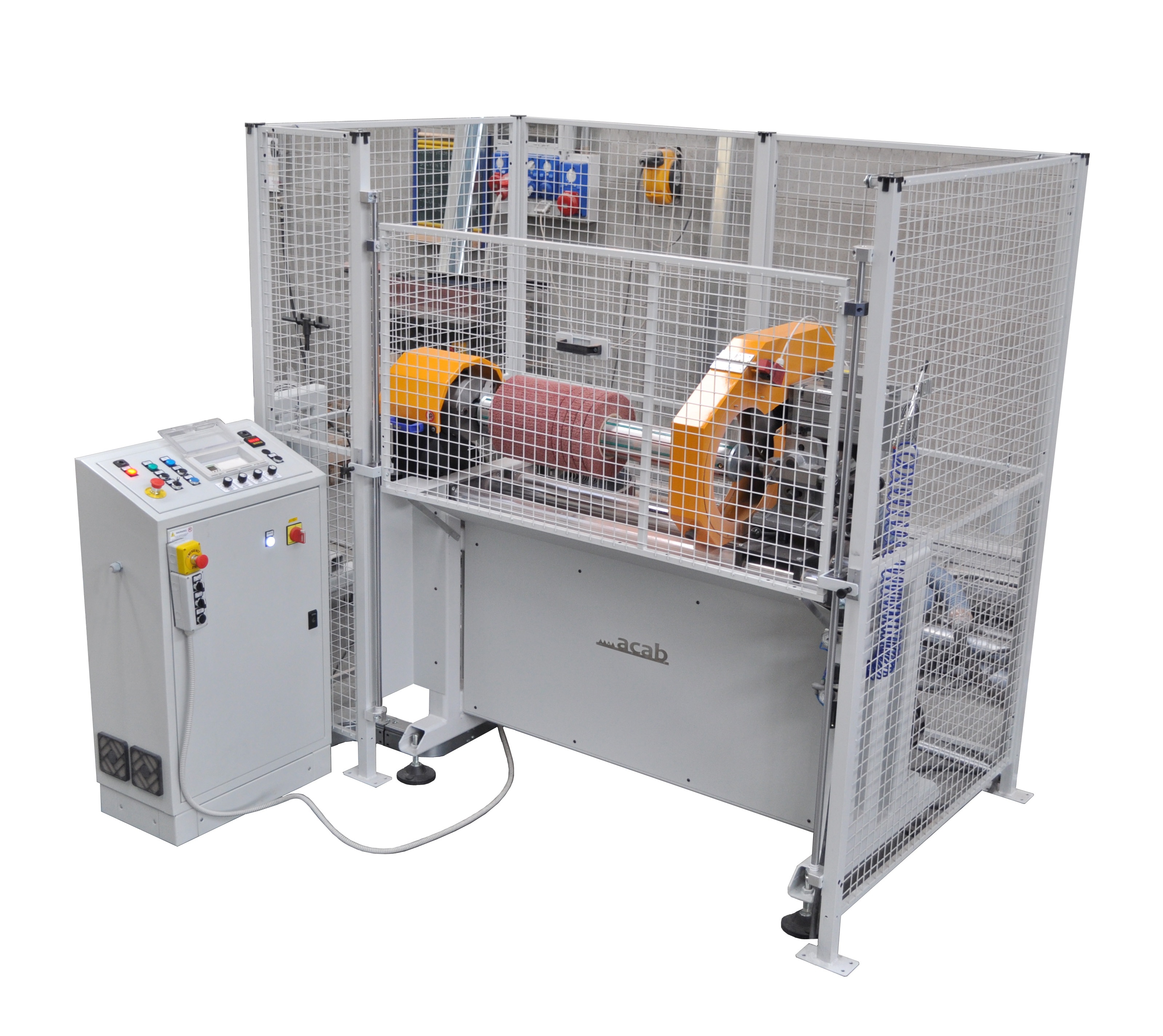 Rugged machine for high accuracy cutting-off of wheels from cylinders (rolls or logs) made of non-woven abrasives.
The machine is suitable for cutting of logs made of radial mounted flaps or having convolute structure.
Cutting is done by means of a special electrodeposited diamond disc, rotating at high speed.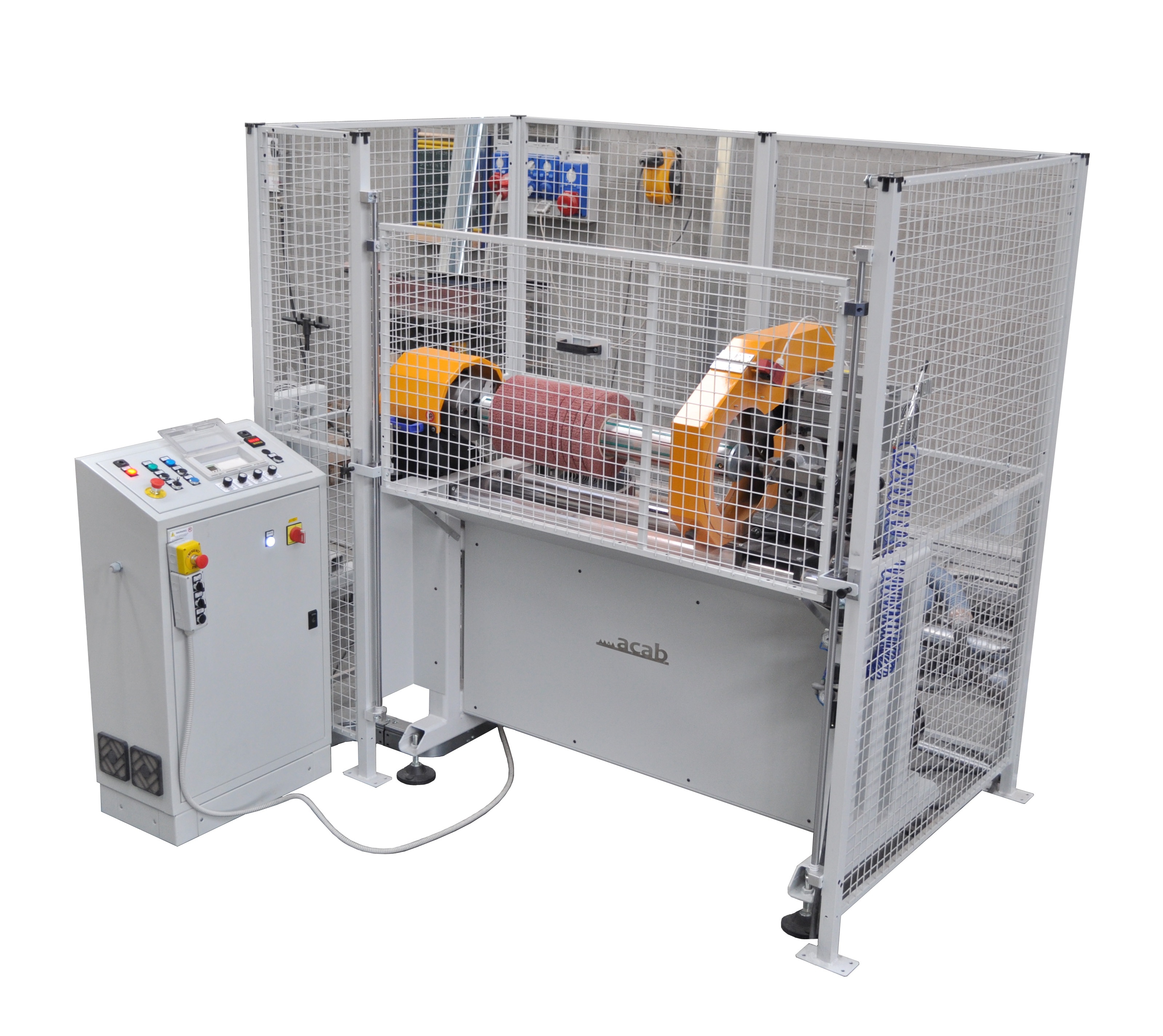 The disc assembly is mounted on a carriage travelling on chrome-plated steel linear guides along the machine.
The log to be processed is mounted on supporting shafts.
A motorized self-centring chuck drives the log at controlled rotation speed.
The machine can operate in full automatic or manual mode.
Possibility of adjustment of all the rotating and travelling speeds.
Suction hood designed for efficient dust removal.
Max diameter of the log: 350 ÷ 500 mm
Max length of the log: 1500 ÷ 2150 mm
Minimum width of the cut wheels: 20 mm