LM-1
Lap mop machine.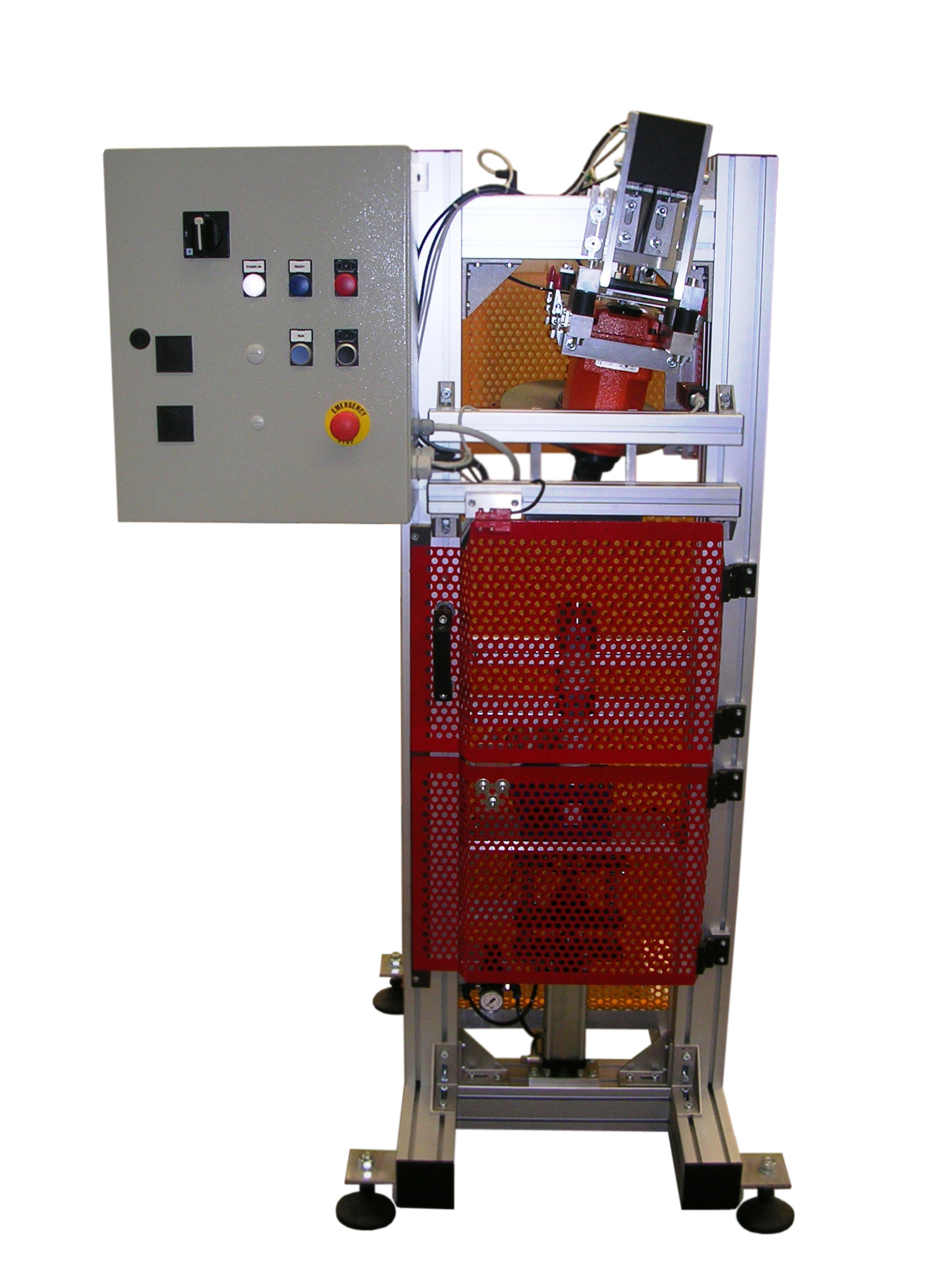 Semi automatic machine for assembling of "lap mops".
The machine can assemble lap mops consisting of 2, 4, 6 or 8 discs of non woven abrasive material interleaved with carton or leather washers.
The unit is designed for the following manufacturing cycle, managed by PLC:

manual preparation of the stack of abrasive discs interleaved with carton or leather washers,
activation of the cycle by means of pushbutton,
pneumatic pressing of the stack, to compress it and hold it in position,
automatic application of four nails placed at angular distance of 90° one from another.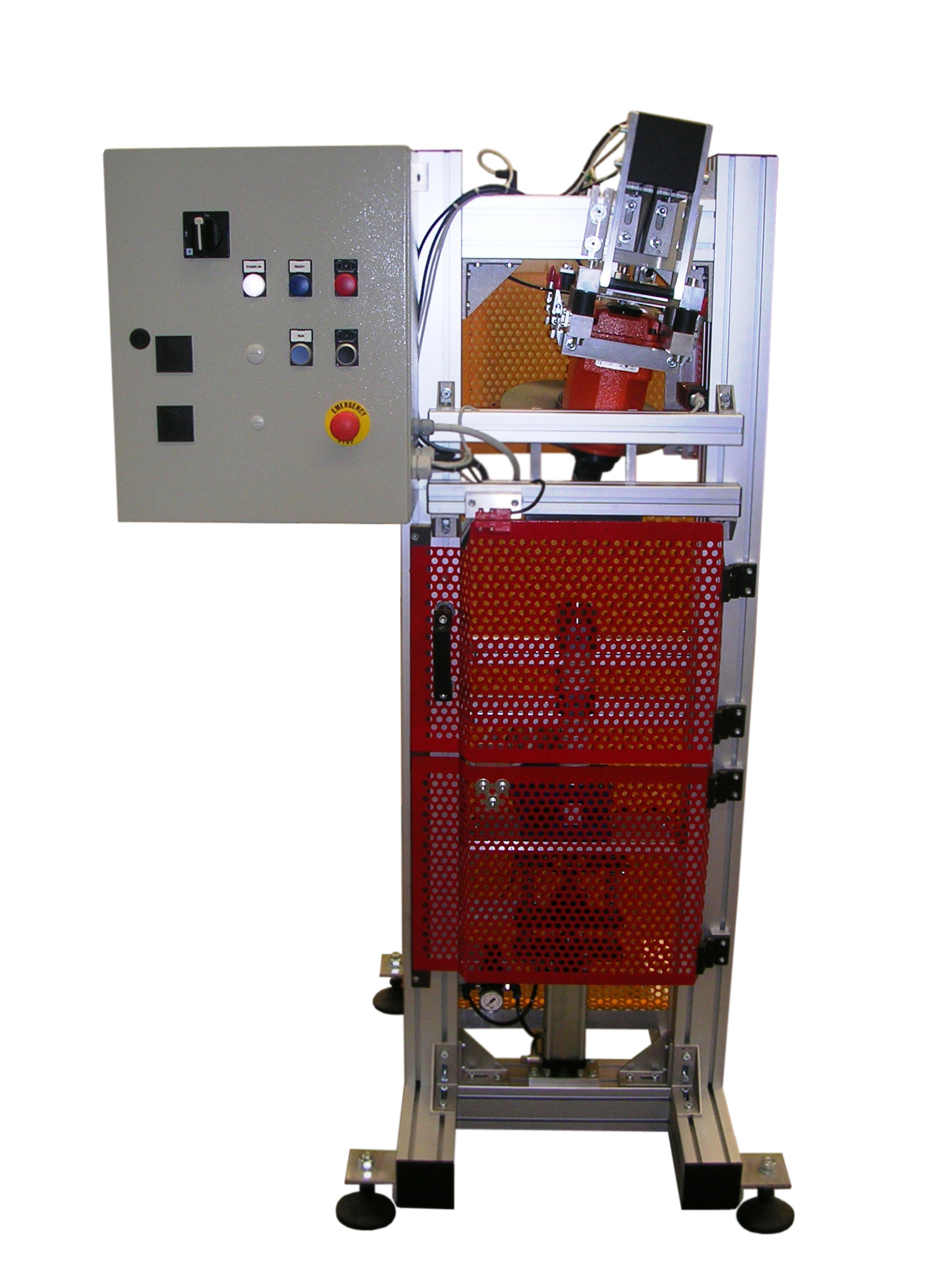 Pneumatic nailer.

Diameter of the nail wire: 2,1 ÷ 2,5 mm
Diameter of the nail head: 4,8 ÷ 6,2 mm
Pitch (distance between the nails in the roll): 6,8 ÷ 8,0 mm
Length of the nails: 25 ÷ 55 mm

Rotation of the lap mop in 4 steps is executed by means of an electric gearmotor.